Hey, guys!
So…HOW IS IT DECEMBER ALREADY??!!?!? And only ten days until Christmas! I hope that you all have been having a lovely December.
I just wanted to share some of my favorite things from this fall. For my family, it's been quite the ride in busyness, but we're still here! There have been struggles this fall, but there has also been happiness and fun. And I want to take a little time to think about the things that gave me joy and filled me with thanksgiving this season.
Senior High Fall Retreat
In October, I was able to head out to church camp for a weekend with my youth group to hang out and learn more about God's Word. It was overall a very fun weekend, and it gave me A LOT to think about. I grew a lot in my thinking and convictions from that weekend, and I am so glad that I was able to go!
The Story Raider
Eeeeee, guys, this book! This book is SO GOOD. It is, in my opinion, better than the first book (which I still LOVED). The Weaver Trilogy has definitely flown to my top favorite series list!
(ALSO, now that I finished Raider, I know who's on the cover of The Story Hunter! And I am so much more excited for May so that I can devour the last book!)
If you haven't read The Story Peddler (check out my review here!) or The Story Raider, I highly recommend that you do! You won't be disappointed. I'm going to be writing a review of The Story Raider soon, so keep your eyes open for that!

Psalms
I'm using the Discipleship Journal Reading Plan for my daily Bible reading, and I'm over halfway through the book of Psalms. Psalms is such a beautiful book, full of praises and prayers to God. Many of the Psalms were written during difficult times in the authors' lives, but I have been in awe of their responses to their hard times: they always turn to God as their help and praise him for his goodness.
Fifty Reasons Why Jesus Came to Die
I've been reading this book during my devotion time, and it is excellent. John Piper presents (as the title implies) fifty reasons why Jesus came to earth to take on the sins of the world and defeat sin and death forever. His reasons are full of Scripture to back them up, and the reasons are very clear and easy to understand while at the same time causing you to think and reflect. This book has made me praise Jesus even more for his sacrifice on the cross.
Scattergories
My family and I dug out this game from our basement shelves recently, and I've played it with my family and friends several times lately. It is so fun, and causes you to think fast and laugh a lot.
The Mandalorian
My family and I started to watch the newest Star Wars TV show, The Mandalorian, during Thanksgiving break, and it is so good! Since there are only six episodes out so far, there still needs to be a lot of development in the characters and story. But it's still really good.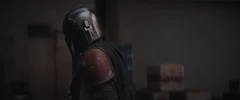 AND! THE CUTEST THING IN ALL OF STAR WARS.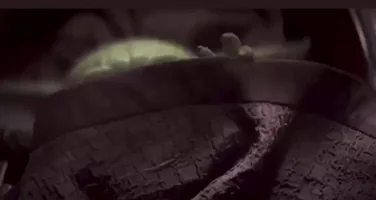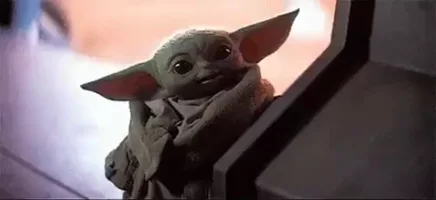 And this phrase that has been quoted in my family a lot since starting to watch this show…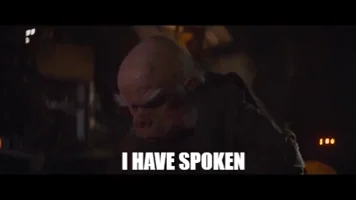 XD 🙂 I am really enjoying this show, and I recommend it from what I've seen so far!
The Cat of Bubastes
I first listened to this audio drama when it came out three years ago, and decided that it was high time I listened to it again! It was just as good as I remembered. I highly recommend the G.A. Henty audio dramas, produced by Heirloom Audio. The cast of every show is very talented, and the themes in all of the shows are excellent. The stories are all very intriguing, exciting, and full of suspense, as well!
Tangled
My siblings and I watched this movie on its nine-year anniversary (although we didn't realize it until I looked it up XD), and I remembered just how much I love it. It's one of my favorite Disney movies, along with Beauty and the Beast, Aladdin, and Frozen. (Yes, I am a fan of Frozen 🙂 )
Tangled is hilarious,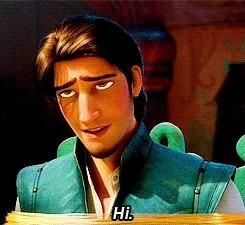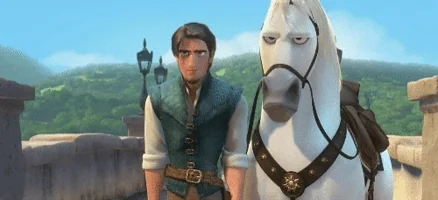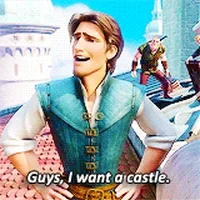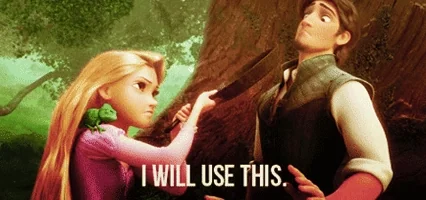 sweet,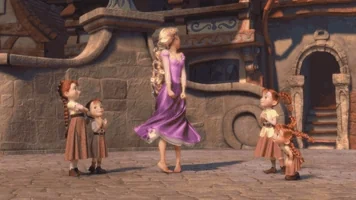 and all-around fun.
This was the first movie I ever saw in theaters, and it is definitely a really good, super fun movie. 🙂
Thanksgiving
Last, but not least, my family and I had a wonderful Thanksgiving. We feasted on delicious food, watched The Mandalorian, played games, and talked and laughed a lot. I am so thankful for my family and for the fun that we share.
---
These were some of my top favorite things this autumn, and I am so thankful for all of them. I hope that you enjoyed this quick reflection of my fall season! Have a wonderful week, everyone!
---
Have you read The Story Raider or The Story Peddler? What is your favorite book of the Bible? Have you seen The Mandalorian or Tangled? Let me know in the comments!