Hey, y'all!
This is pretty much the reaction I'm seeing everywhere, but how is it 2020 already??? 2019 was a whirlwind of a year, full of both not-great things and wonderful things, and I'm eagerly anticipating the year to come! Looking back on December, I'm so thankful for all the blessings and fun things that have happened in my life this past month. Here are a few of the things that made me grin, laugh, or fangirl in December:
Star Wars: The Rise of Skywalker
This movie is ABSOLUTELY AMAZING. I'm not going to share any spoilers here, so you're safe if you haven't seen the movie yet. BUT. This movie made me so, so happy, and I want to watch it so many more times. 🙂 There were scenes that made me laugh and (almost) cry, and my jaw dropped on more than one occasion. The whole movie made me smile so much, and I think that it was a thrilling and perfect end to the Skywalker Saga. I'll probably be writing a post on this movie soon, so stay tuned for that!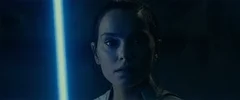 The Girl Who Could See
I'd been hearing great things about this novella for a long time (and it has one of the most beautiful covers EVER), and I finally had the time to read it this month! I absolutely loved this book. The story was engaging and beautiful, and I wanted to hug all the main characters. I'm also hoping to write a review about this book at some point, so keep your eyes open for that!
Carmelitas
My mom made these bars as a Christmas cookie this year, and they are absolutely DELICIOUS. They are chewy and tasty and full of chocolate and caramel flavor. I'm eating one right now, as a matter of fact. 😉
The Hobbit: The Battle of the Five Armies
I love The Hobbit and The Lord of the Rings so, so much. (Bet you didn't see that coming 😉 ) They've been some of my favorite books ever since my dad read them to me when I was ten, and the movies have been some of my favorites ever since I watched them all the way through a couple years ago. However, I had never seen the last movie in The Hobbit trilogy, so I was SO excited when I received it for Christmas!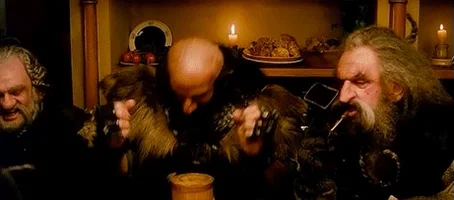 I watched it a couple days ago and thoroughly enjoyed it. 😀
Captain Bayley's Heir
I've mentioned before that I love Heirloom Audio's G.A. Henty audio dramas, and Captain Bayley's Heir was one of my absolute favorites! It had such an intriguing story along with a fantastic message about God's grace woven into the tale. I highly recommend these audio adventures to everyone!
Star Wars: The Force Awakens
I love the Star Wars movies so much. My brother and I rewatched The Force Awakens a couple days ago, and I remembered just how good it is! All of the Star Wars movies are special, but the sequel trilogy will always have a special place in my heart. All of the nostalgia in it hit me, and I remembered the wonder of watching The Force Awakens for the first time and thinking "It's a new Star Wars movie!"
Star Wars Bad Lip Readings
I know, a lot of Star Wars in this list. But if you are a Star Wars fan and haven't seen the Bad Lip Readings yet, you totally should! Yes, they're silly and crazy and utterly ridiculous, but they are hilarious and make me laugh so hard whenever I watch them. "Seagulls" and "My Stick" are my favorites. 🙂
"Man of Sorrows" by Hillsong
I really love this song, and the lyrics struck me hard the last time that we sang it in church. Jesus took on all the sin, sorrow, and pain of the world, bearing it all and dying with it so that we could be made right with God. Jesus is the only way to salvation, and he is worthy of all our worship, adoration, and focus.
Christmas
Every year, Christmas is a time for me to remember the miracle of Jesus's birth and spend time giving thanks for my family, my salvation, and all the blessings that God lavishes on me. I had a lovely Christmas with family, enjoying laughter, conversation, gifts, and delicious food. I am so thankful for my family and for Christmastime, and most of all I am thankful for Jesus's advent on this earth so that he could one day save his people from their sins.
"For to us a child is born, to us a son is given; and the government shall be upon his shoulder, and his name shall be called Wonderful Counselor, Mighty God, Everlasting Father, Prince of Peace. Of the increase of his government and of peace there will be no end, on the throne of David and over his kingdom, to establish it and to uphold it with justice and with righteousness from this time forth and forevermore. The zeal of the LORD of hosts will do this."

Isaiah 9:6-7
---
I hope that you all had a wonderful December and are having a lovely 2020 so far, friends! What were some of your favorite things from this past December? Have you seen The Rise of Skywalker or any Star Wars Bad Lip Readings? Do you want to talk about Star Wars or The Hobbit? 😉 Let me know in the comments!