Well, everyone, today's the day.
I have officially been blogging for one year.
ONE YEAR.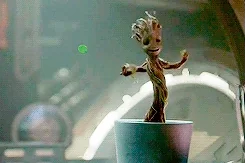 HOW DID THIS HAPPEN, this is CRAZY! I feel like I just created this blog a few weeks ago, but somehow a year has slipped past already.
It's been a whirlwind at times, for sure, but I'm so thankful for all the many wonderful experiences that I've had.
Thank you so much to all of you who've followed my blog, commented on my posts, and just been such encouraging and supportive lovely friends. You all make this blogging journey so much brighter, and I'm so thankful for this community that I get to be a part of.
And all glory to God for giving me this talent and passion for writing. Thank you for saving me and loving me even though I don't deserve it.
Here's to many more blogging years. 😀
And for the curious among you, here's a few stats:
Posts: 30
Views: 2,338
Visitors: 971
Comments: 285
Post With Most Comments: "Do I Have That Book?" Challenge
Most Liked Post: 10 Things That Make Me Happy Tag
Again, thank you to all you people who light up the blogosphere. I'm thankful for you.
So long until next time! (And I apologize for not replying to comments on my last post yet; I promise I'll get to it soon! :D)
Amelie