Hello, lovely friends! The year's really flying by; I can't believe that it's June already.
I hope that you're well and safe during these crazy times. The world is in utter chaos, and I pray every day for healing and restoration.
Here's my collection of happy things from May 😀 :
Avengers: Endgame (again)
Yeah, yeah, I know, I've mentioned this one before. But…but…I rewatched it last month, and IT'S SO GOOD. (There are so many GIFs that I want to insert here, but I won't. Because spoilers. 😉 )
Book Mail
One of the best kinds of mail! I received four books, plus some gorgeous preorder bonuses for The Story Hunter by Lindsay A. Franklin! It was my first time preordering a book, and I'm happy I did. 😀 It's such a great feeling to open a package and see your beautiful new books peering up at you from the box. (Tell me I'm not the only one who sometimes hugs new books?)
Fawkes
I've heard so many people raving about this book, and now that I've read it, I can see why! It's a wonderful book, full of history, magic, and strong themes. Keep your eyes out for a book review coming soon!
National Treasure
These movies are great. XD Full of action, intrigue, history, and humor, these were a family favorite from the past month.
Plus, Riley Poole is one of the funniest, most awkward, and most necessary sidekicks ever.
Tea
Tea always makes me happy, and I've been drinking a lot more of it recently. It's mostly herbal tea for me (my favorite is Yogi's Egyptian Licorice Mint), and it's a warm, soothing beverage for any time of day. Whether I'm writing, reading, or listening to music, tea is a nice drink to have by my side. (I also have Earl Grey and Yorkshire Gold high on my tea wishlist for some point soon. 😉 )
2 Chronicles
The Kings and Chronicles can be tough books to read at times. Most of the rulers over Judah and Israel were extremely evil and committed horrific sins. However, there were some righteous kings that rose out of the dark and committed themselves to serving the Lord with their whole heart. My favorites to read about are Jehoshaphat and Hezekiah.
Jehoshaphat's prayer when the Moabites and Ammonites were attacking always reminds me how big God is:
"O our God, will you not execute judgment on them? For we are powerless against this great horde that is coming against us. We do not know what to do, but our eyes are on you."

2 Chronicles 20:12 (emphasis mine)
And Hezekiah, recorded as Judah's best king since David, is inspiring in how he trusted in the Lord with his whole heart for his whole life, even in the midst of an attack from the Assyrians:
"Be strong and courageous. Do not be afraid or dismayed before the king of Assyria and all the horde that is with him, for there are more with us than with him. With him is an arm of flesh, but with us is the Lord our God, to help us and to fight out battles." And the people took confidence from the words of Hezekiah king of Judah.

2 Chronicles 32:7-8
Wars of the Realm series
Chuck Black is an extremely smart man and a talented author. His Wars of the Realm trilogy is one of my favorite series! These books encouraged me in my faith while at the same time keeping me invested in a thrilling, intriguing story. I love how Chuck Black is committed to presenting sound biblical doctrine in his works, and he wrote a detailed reader's guide for every book in this series to prevent confusion and encourage reader discernment. I highly recommend this fantastic series!
1 Timothy
1 Timothy is full of wonderful exhortations for believers. I can't pick just one favorite passage because they're all so good! But here's one that I think sums up a great deal of what this book is about:
Have nothing to do with irreverent, silly myths. Rather train yourself for godliness; for while bodily training is of some value, godliness is of value in every way, as it holds promise for the present life and also for the life to come. The saying is trustworthy and deserving of full acceptance. For to this end we toil and strive, because we have our hope set on the living God, who is the Savior of all people, especially of those who believe.

1 Timothy 4:7-10
Lightporter
The sequel to Twinepathy (review here!), Lightporter is a fun book full of humor, mystery, and lovable superheroes. I can't wait until C.B. finishes the third book, Forcefield; I'll be at the front of the line to buy it once it releases! 😀
Spider-Man: Far From Home
It's hard to believe that this was the twenty-first MCU movie I've watched. XD It was interesting to see what Peter Parker was up to in the aftermath of Endgame, and the entire plot was complex and intriguing.
Plus, it's hilarious. 😀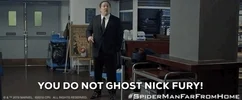 ---
Before I sign off, I want to share one of my favorite quotes that I've been thinking about a lot recently, in light of current events:
"It's like in the great stories, Mr. Frodo. The ones that really mattered. Full of darkness and danger, they were. And sometimes you didn't want to know the end. Because how could the end be happy? How could the world go back to the way it was when so much bad had happened? But in the end, it's only a passing thing, this shadow. Even darkness must pass. A new day will come. And when the sun shines it will shine out the clearer. Those were the stories that stayed with you. That meant something, even if you were too small to understand why. But I think, Mr. Frodo, I do understand. I know now. Folk in those stories had lots of chances of turning back, only they didn't. They kept going. Because they were holding on to something…That there's some good in this world, Mr. Frodo. And it's worth fighting for."

Samwise Gamgee, The Two Towers movie
I tear up whenever I hear this quote, because it's so wise and always relevant. The world is full of darkness and evil. But someday, the sun will come out again. We have the hope of salvation in Jesus, and that's what enables us to fight for the good that still peeks out through the fog of sin.
Let's continue to pray for our world. Let's shine as lights in the darkness. Let's cling to the hope that we have in our Savior and continue to fight for what's true, honorable, and good.
---
What's been bringing you joy during this time, friends? Any tea recommendations for me? How can I pray for you? Let me know in the comments!