Hello, friends!
I come to you after a week containing the commencement of college classes and an SAT test.
I'm ready to talk about books.
I always see this tag pop up during the summer months, and I never turn down a chance to think about the literary gems I've discovered over the past year. So, of course, I'm snatching this tag for my own blog (although it's now more like a mid-year-plus-one-or-two-months book update). Also, I have no idea where this tag originated, and I've seen several different versions of it, so I'm combining questions from a few different posts I've seen. Credit goes to whoever created the various versions of this tag!
---
1. HOW MUCH HAVE YOU READ?
Disclaimer: about twenty of those were short stories or novellas.
But still. I'm pretty proud of that number. I really didn't think I was going to read that much this year; my initial goal was 85, since I read a total of 81 books last year.
Guess I did a lot better than I thought.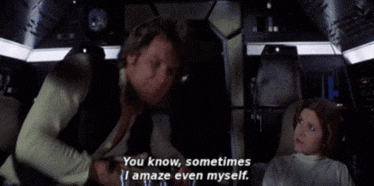 2. BEST BOOK YOU'VE READ SO FAR
I recently did a collab post with Kendra (check out my post on her blog!), and choosing ten favorite books for that was hard enough.
But I think I can narrow it down to two:
Somehow, this book blends humor, heartache, and healing into a colorful, achingly real narrative. It's beautiful. I haven't yet come across a summary of Okay For Now that accurately depicts everything that this novel is.
"When you find something that's whole, you do what you can to keep it that way. And when you find something that isn't, then maybe it's not a bad idea to try to make it whole again. Maybe."

–Okay For Now
I don't usually keyboard slam, but if any book deserves excessive capslock, myriad exclamation points, and, yes, exuberant keyboard slamming, this book does. Kyle Robert Shultz is seriously a wizard to juggle all his plot threads and then weave those plot threads into some of the most brilliant, most intriguing books I have ever read.
While at the same time gifting his readers both gut-slamming feels and laugh-out-loud humor.
I don't know how the man does it, but he's brilliant. Please read these books. They're amazing.
"She threw her arms around my waist.
I hadn't expected this. 'Er…you're hugging me.'
'Yes.' Her voice was muffled by my coat.
'You never hug me. Are you some sort of magical duplicate?'
'It's been a long day. Are you all right?'" (I love these two so much.)

–The Stroke of Eleven
3. BEST SEQUEL YOU'VE READ SO FAR
Undoubtedly The Tomb of the Sea Witch by Kyle Robert Shultz, with Deadwood as a close second. (Annnnd no one is surprised). I don't think further explanation is required. They're Kyle Robert Shultz books.
Honorable Mentions:
Shadow by Kara Swanson (I had the opportunity to read an ARC of the second Heirs of Neverland book this spring, and it was amazing. I can't wait to have a beautiful limited-edition hardcover on my shelf next to its older sibling, Dust!)
Catching Fire by Suzanne Collins (I didn't know how much I would like The Hunger Games series, but the second book was fantastic. I definitely recommend caution when reading/watching this series, and I don't really consider myself a part of the fandom, but it's fairly profound and well-written.)
The Fowl Twins Deny All Charges by Eoin Colfer (Hilarious and adorable, this spinoff of the Artemis Fowl series has the same brilliance and charm as it predecessor.)
The Song of Glory and Ghost by N.D. Wilson (It's N.D. Wilson. And N.D. Wilson is included in my list of top three favorite authors. Of course I loved his time travel series, even if I didn't love it as much as 100 Cupboards or the Ashtown Burials.)
4. NEW RELEASE YOU HAVEN'T READ YET BUT WANT TO
The Story King by Matt Mikalatos released in early June; I've been wanting to read this conclusion to the Sunlit Lands series for a while now. A portal fantasy with excellent worldbuilding, I enjoyed the first two books in the series. The Sunlit Lands series is fairly intriguing and creative, and I'm interested to see how the story concludes.
*However, as a disclaimer, I disagree with the author on several counts, and he is very heavy-handed in writing the agendas he wants to get across.*
5. MOST ANTICIPATED RELEASE FOR THE SECOND HALF OF THE YEAR
So many gorgeous books are releasing this year! Of course, I can't choose just one.
Operation Lionhearted by Maribeth Barber (I had the great honor to be a beta reader for this book, and I cannot wait for the beautiful, published version to release this October!)
Of Fire and Ash by Gillian Bronte Adams (I recently participated in the cover reveal for this December release. As some of you may know, I love Gillian's Songkeeper Chronicles, and I'm so ready to journey to Soldonia! Gillian's words are laced with hope and beauty, and she's definitely one of my favorite authors.)
The Fowl Twins Get What They Deserve by Eoin Colfer (The third book in the Fowl Twins series is scheduled to drop in October; I'm eager for more Myles and Beckett! Also, may I say that if I don't get an Artemis and Butler cameo at some point during this series, I will be incredibly irritated.)
Pretense by Tara Grayce (Due for a December release, I can't wait for this final adventure with Essie, Farrendel, and their family.)
Between Family by W.R. Gingell (This ninth book in the City Between series releases TODAY, and I am SO EXCITED. And also nervous. I only have about fifteen percent left in book eight, Between Decisions, and it's…causing me much internal screaming and crying because of Something. This series is incredibly odd and is definitely not for everyone; I'm not perfectly comfortable with everything in the books, so I recommend caution. But it's a brilliant series, and I've slowly become invested in the lives of the brilliantly written characters. I can't believe there's only two more books to go.)
6. BIGGEST DISAPPOINTMENT
The Lightning Thief by Rick Riordan ended up being very disappointing for me. Yes, I knew about all the Greek mythology pervading the Percy Jackson books, but I hoped that there would be at least a few redeeming qualities to them. Unfortunately, I found the same humanism and depravity from the original myths infusing The Lightning Thief. I don't mind "mythology." I love the Ashtown Burials series and the Afterverse books, for example, both of which incorporate mythological, legendary elements into their stories. However, none of the themes in The Lightning Thief were exemplary, and the behavior of the characters, especially the gods, disgusted me. I hoped to be able to like the series, but I sadly felt very uncomfortable with it. (For more detailed thoughts, see my Goodreads review.)
7. BIGGEST SURPRISE
Although there were a few surprises throughout the first half of the year, I'd have to say that the biggest was Within These Lines by Stephanie Morrill. I bought this book a couple summers ago when I found it for an amazing price on Book Outlet, and I finally got around to reading it earlier this year.
In general, I'm honestly disillusioned with historical fiction. Many historical fiction books nowadays have become formulaic tales that are basically romance books set in a past time period. However, Stephanie Morrill created a sobering, heartfelt, impactful story surrounding the incarceration of Japanese-Americans during World War II. With impeccable research and vibrant writing, Within These Lines is a wonderful historical fiction novel, and I highly recommend it!
8. OUT OF YOUR COMFORT ZONE
After reading several enthusiastically positive reviews for the City Between series by W.R. Gingell, I skeptically borrowed the first book on Kindle Unlimited.
I have stumbled across select few urban fantasy books that I actually enjoy, but many urban fantasies tend to be full of senseless violence, witchcraft, girls mooning over hot guys who are usually Bad Ideas, and general ugliness.
But this urban fantasy series is positively brilliant. I blazed through most of the books in about two weeks and am currently on book eight (like I mentioned in an earlier section of this post).
Like I said earlier, this series has a very odd tone. I definitely recommend you use your discretion. However, if you enjoy urban fantasy and are looking for a fresh, insanely creative, distinctly Australian series by a Christian author, the City Between series is worth investigating.
9. FAVORITE NEW AUTHOR (DEBUT OR NEW TO YOU)
Is anyone surprised? I probably didn't even have to say it.
Gary D. Schmidt is another new favorite author; I can't believe I hadn't read his books earlier. Both Okay For Now and The Wednesday Wars were absolutely fantastic. (As you know from earlier in the post, Okay For Now is now one of my top favorite books.)
10. NEW FAVORITE CHARACTER
I cannot choose a favorite (seriously, who can choose just one favorite?). Have a list.
Nick Beasley, Cordelia Beaumont, Malcolm Blackfire, Todd Crane, Crispin Beasley, and Julio "Aquino" from the Afterverse Yep, you knew these people would be listed first, didn't you? And no, Aquino is not Julio's real last name. *zips lips* Hopefully this won't have a reverse-psychology effect on anyone, but do not look up Crispin spoilers. Seriously, you do NOT want any spoilers. And okay. If I had to choose just ONE favorite character…it would have to be Nick. I love Nick so very much.
Farrendel Laesornysh and Essie from the Elven Alliance series
Finnick Odair from The Hunger Games series
Linh Cinder, Emperor Kai, Cress Darnell, and Jacin Clay from the Lunar Chronicles
Ares Cole, Ivon, and Rez Knox from Ignite #aresfanclub #ivonfanclub #rezfanclub
Doug Swieteck and Lil Spicer from Okay For Now
Holling Hoodhood, Mrs. Baker from The Wednesday Wars Who wouldn't want a teacher like Mrs. Baker?
Violet and Klaus Baudelaire from A Series of Unfortunate Events So polite, sweet, innocent, brilliant, and loving, despite their tragic circumstances. I love these children.
Sam and Millie Miracle, Glory Spalding, Jude, and Peter Tiempo from the Outlaws of Time series
Pet, Athelas, and Zero from the City Between series by W.R. Gingell Brilliant characters, every. single. one. In many books, I feel like the author describes how the characters are supposed to be, but their personalities feel rather incongruous with that description. In the City Between series, the characters are so complex yet act so believably for their personalities. It's brilliant. I'm definitely taking note of things I can implement in my own writing.
11. NEWEST FICTIONAL SHIP
Yes. I do actually have a list.
Cinder and Kai from the Lunar Chronicles While Cress and Thorne are definitely adorable, Cinder and Kai are my favorite.
Essie and Farrendel from the Elven Alliance series This talkative human princess and stoic elf prince make such a beautiful couple. Gradually, their marriage grows, and they learn to love each other and sacrifice for each other well. I'm very impressed with Tara Grayce's writing so far, and I am definitely going to read more books from her.
Sam and Glory from the Outlaws of Time series These two have a wonderful partnership, both in their time traveling adventures and in their marriage.
Nick and Cordelia from the Afterverse Can someone please make some Afterverse fanart? I've hardly seen any, and I'm determined to remedy that. For now, I suppose I'll have to content myself with all the collages I've made.
12. BOOK THAT MADE YOU CRY
I am not really a book crier; I can count on two hands the number of books that have literally made me cry. (Which is not very many.) The Last of the Lost Boys by N.D. Wilson, though, made me so, so sad and made my heart almost physically ache. I'm pretty sure I teared up quite a bit and maybe even had a tear or two fall, but I don't know if I cried, per se.
I also came very close to crying at a certain death in Shadow, but again, I don't think I actually cried.
Oh, and Between Decisions. I also came very close to crying at a Certain Reveal. (If you've read the book, you know exactly what I'm talking about.)
Huh. That's actually a decent number of books that made me Almost-Cry.
13. BOOK THAT MADE YOU HAPPY
Oh. So many. (Does anyone expect taggees to answer with just one book?)
Allison Tebo's books The Reluctant Godfather and A Royal Masquerade Uproarious, clever spins on "Cinderella" and "The Goose Girl" respectively, these two novellas were so much fun.
the Afterverse stories Duh. Of course these are on the list. I don't think further explanation is required.
The Fowl Twins series by Eoin Colfer I've already talked about these books. But in case you're not convinced, if you're an Artemis Fowl fan, you need Myles and Beckett Fowl in your life.
The Sixth Christmas by Mollie E. Reeder A novelette reminiscent of A Christmas Carol and It's a Wonderful Life, I was amazed at how profound and beautiful this Christmas story was. I'll definitely be purchasing this one on Kindle in the near future!
Not Write Now by Kyle Robert Shultz Yes. Another Kyle Robert Shultz book. This one is his reverse-psychology nonfiction book for writers, and I can't count the number of times I laughed out loud while reading. (Afterverse fans need it for Chapter 2 alone.) I came away from this feeling motivated and encouraged. Highly recommended for writers and authors, especially indie authors!
An Old-Fashioned Girl by Louisa May Alcott I've always loved Louisa May Alcott's books, but I was surprised at how relevant, encouraging, and just plain delightful this book was. I finished each chapter with a smile on my face and a whisper of encouragement strengthening my heart.
14. BEST BOOK-TO-FILM ADAPTATION
The 2005 Pride and Prejudice was a rewatch for me and a first watch for my nana, sister, and cousins. And the 1995 Pride and Prejudice was another rewatch for me and my mom and a first watch for my nana, sister, and cousin. Rewatches count, right?
I love both of these. (But the 1995 one is the best Pride and Prejudice adaptation.)
15. MOST BEAUTIFUL BOOK YOU'VE BOUGHT SO FAR THIS YEAR (OR RECEIVED)
The Stroke of Eleven by Kyle Robert Shultz.
The cover is beautiful, and the story is beautiful. I'm thrilled to have it adorning my bookshelf.
16. BOOKS YOU NEED TO READ BY THE END OF THE YEAR
Currently, as you can see from the Goodreads widget on my sidebar, I'm reading The Slippery Slope by Lemony Snicket (book 10 in A Series of Unfortunate Events), Between Decisions by W.R. Gingell (book 8 in the City Between series), Eve in Exile by Rebekah Merkle, The Consequences of Ideas by R.C. Sproul, The Places Beyond the Maps by Douglas McKelvey (included in Wingfeather Tales), and The Return of the King by J.R.R. Tolkien (reread #2).
I'm also trying to read as many Kindle Unlimited books as I can before my subscription ends. I actually haven't finished a physical book, except for The Archer's Cup, in about three months, which is extremely unusual for me. As long as the blue light from the phone doesn't strain my eyes too much, I've found that I don't actually despise ebooks as much as I thought.
(But I still prefer paperback.)
Anyway. I don't know how many more books I'll be able to finish before the end of the year, since school is now in full swing. But here's a list of several that I'd like to get through:
Books 11-13 in A Series of Unfortunate Events by Lemony Snicket
My Lady Jane by Cynthia Hand, Brodi Ashton, and Jodi Meadows
Persuasion and Mansfield Park by Jane Austen
Adorning the Dark by Andrew Peterson
An Echo of the Fae by Jenelle Leanne Schmidt (I won this in the Silmaril Awards giveaway last year, and it's patiently sitting on my bookshelf waiting for me to read it!)
The 100 Cupboards series + The Door Before (prequel) by N.D. Wilson (a reread)
The Ashtown Burials series by N.D. Wilson (another reread)
Between Family by W.R. Gingell (and, if it releases before the end of the year, book 10, Between Kings)
My Man Jeeves by P.G. Wodehouse (I found this for free on Kindle, and I'm so excited to become acquainted with this classic butler story!)
---
Well. It took me forever to finish this post (hence the "late" in the title). But here it is! Finally!
I hope you enjoyed this and maybe found a few new books to check out! Have a wonderful week, friends.
---
How are you? What have you been reading this year? Have you done this tag? What are you currently reading? Have you read any of these books? I'd love to chat with you in the comments!