Hello, everyone!
Well..my plan to keep posting weekly during school…floundered. Just a little. I apologize for the lack of posts! There's been so much craziness in my life lately that I haven't been making time to get to the keyboard. I am continuing to try to do my best, but I can't guarantee a post every week. Thanks for bearing with me, y'all! 🙂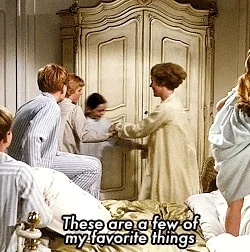 In a few different places, I've seen people reflecting on their favorites during certain time periods, and I think that's a fabulous idea. I wanted to start this series (A Few of My Favorite Things) to just take some time and give thanks to God for the good things every month. Some things are small; some are big, and some are things that I'm thankful for all the time but feeling extra thankful for this certain month! I can't wait to get started!
This month, here are a few things that I've been loving:
Youth Group
This year, youth group has taken on a new flavor for me. I've met some amazing new friends and grown closer to other friends. I'm on the worship team, and I've loved honoring God by playing the keyboard and singing worship songs to Him. This semester, we're studying the Ten Commandments from the book of Exodus and how they're applicable today, and it's been a very interesting study! Also, I've started bringing my actual, physical study Bible to youth group instead of just using the Bible app, and that's been really good for me. I've found that actually highlighting verses with a pen or reading the study notes in the Bible instead of just clicking and scrolling gives new meaning to the words I'm studying, and I've loved it.
Age of Minority Podcast
A podcast FOR youth ABOUT the Gospel, I recently discovered that Jaquelle Crowe Ferris, author of This Changes Everything, and her dad have a podcast! So, I checked it out. And I love it. 🙂 Jaquelle and Sean are so hilarious and wise. In every podcast, they laugh a lot and back up their topics with the Bible. The podcast is very accessible for teens, and I am so glad I found it! Definitely check out Age of Minority and listen to the podcast!
Aladdin
My family and I watched the new, live-action Aladdin together about a week ago, and, man, was it GOOD! I'm still undecided whether I like it better than the original or not (because how can you beat the original! 🙂 ).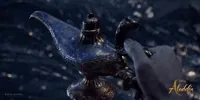 The new Aladdin is quite different from the original, but I ended up loving the changes. I can't say much about it without divulging spoilers, but I'll just say that it's amazing and hilarious!! 🙂 The cast is perfect, and the visuals are astounding!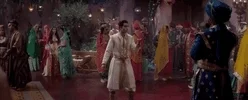 Overcomer
My birthday was earlier this month, and I went with a friend to the new Kendrick Brothers movie, Overcomer.
Guys. This movie. It is SO SO GOOD. The story is so touching, and the Gospel message is clearly presented in the movie for whoever would watch it. I loved this movie so much, and I can't wait until it comes out on DVD so I can watch it many more times. 🙂
Romans
In my personal Bible reading, I recently started the book of Romans. And, wow, is it GOOD. The book of Romans is very theological with many core Christian beliefs laid down in it. I was pretty familiar with Romans, but actually digging into it struck me with just how deep it is and how nourishing and invigorating it is for the Christian soul.
The Getty's Music
I've been paying close attention to worship music lately, especially to the lyrics. Hearing Keith and Kristyn Getty's music is so, so refreshing. The lyrics are wonderful, and the music is amazing. Some of my favorites are His Mercy is More and The Lord is My Salvation.
---
I hope you all enjoyed this quick reflection of the things I loved this month! Have a lovely week!
---
What are some of your favorite things this month? Let me know in the comments!